League Conventions & Council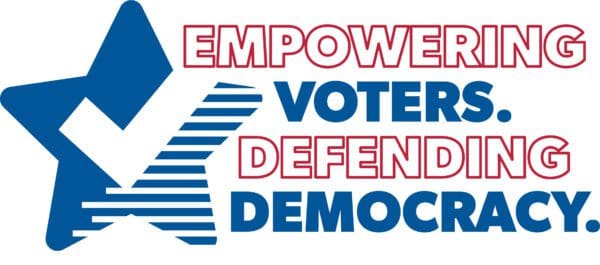 Empowering Voters. Defending Democracy
June 2-4, 2023
Open to all members with only delegates assigned by local Leagues permitted to vote during plenary sessions.
Reports from President, Vice Presidents and Issue Specialists and Committees on activities during this past year
Proposed Slate of Officers and Board of Directors
Proposed 2023-24 LWVNYS Budget
Proposed 2023-25 Program

Board Recommended Study on the use of RCV and alternatives to party primaries for state, congressional and local offices
Board Recommended Study on the process used by the state Board of Elections to approve voting systems with the purpose of seeing if the process can be improved to be more effective in ensuring that approved voting systems meet a balance of the SARAT ("secure, accurate, recountable, accessible and transparent") criteria.
Board Recommended Concurrence with Waste position of the 4 Capital District Leagues
PPT: Communications is Key
PPT: Evaluating Our Impact
Resources: Election Impact Report
Member Rights and Responsibilities
Cause for Concern 2024: The State of Hate
How Election Denialism Threatens Our Democracy and the Safeguards We Need to Defend It
Handout: Moderator Training Script
PPT: Community Networking – LWV Buffalo/Niagara
PPT: How Has Your League Partnered With Other Organizations? – LWV Albany County
PPT: How to Increase Visibility With Specific Activities – LWV New York City
PPT: Everything, Everywhere, All At Once
Handout: Event Planning Checklist
Handout: Membership Crossword Puzzle
PPT: The Four-One-One on Marketing Vote411
Resources: Vote411 Resources Toolkit
Social Media Post Templates
PPT: What's Changed in Elections Procedures?
Handout: 2023 DEI Survey Results
Handout: Tip Sheet for DEI Implementation
PPT: Another Lost Opportunity
Handout: Voting in Jails Questionnaire
Handout: Voting in Jail Project
PPT: Engaging College Students
Resources: The Citizen Lobbyist